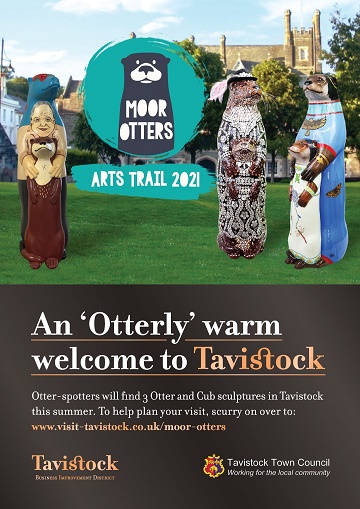 Tavistock Town Council are thrilled to be part of the 2021 Moor Otter Art Trail and can now confirm our little Otter,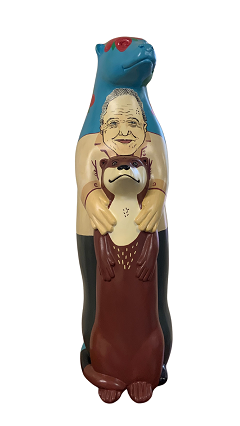 Sir David Otternborough is now safe and sound in his new home outside Butchers' Hall within the Tavistock Market Complex!
The Moor Otters Arts Trail is set to launch on Friday 28th May and we cannot wait to welcome all new and existing keen Otter spotters!
So apart from being excellent sculptures showcasing artistic talent and rather cute what is all this Moor Otter fuss about?
Well….
The Moor Otters Arts Trail involves 81 stunning sculptures of otters with cubs - all designed and decorated by local and national artists – being placed around the National Park and places near Dartmoor.
The trail aims to help people discover and learn more about the wild landscape of Dartmoor, all while raising money for its ongoing conservation and providing a boost for local businesses.
There are four trails on Dartmoor, as well as the Mayflower Trail in Plymouth and several otters dotted around in towns and villages on the edge of the National Park.
Trails are designed so people can safely explore Dartmoor on foot, bike, car or public transport and learn about the National Park as they go. There will be prizes and competitions too!
 Keep an eye out on the Moor Otters Arts Trail Facebook page and on their  website Dartmoor Moor Otters for further information
 This project is of course subject to Government COVID19 restrictions lifting as outlined in the roadmap. It is our top priority to make sure that everyone is able to join in safely!