Located in the heart of Tavistock, within the thriving market complex, Butchers' Hall is an award winning, beautifully restored Grade II Listed Building which is home to a fantastic array of vibrant themed markets and events as well as being available for private hire.
Butchers' Hall is a historic and unique venue which offers hirers the opportunity to host their event and/or private function with a flexible approach during the day or evening.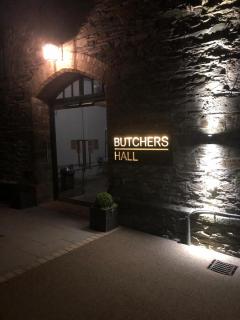 Please contact our dedicated Markets and Events team who will be happy to discuss your enquiry and the options available to you.
In addition to our venue hire, we organise a variety of specialist markets and events throughout the year which inspire and celebrate the very best of what our region has to offer. For a truly unique customer experience that promotes local artisan traders and exhibitors please visit our event diary to see what we have in store.
If you are an exhibitor who would like to trade at one of our specialist markets or events please register your interest by completing our Expression of Interest Form and returning it with photos of your preferred trading set up to the Town Hall and Events Manager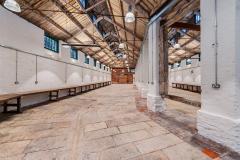 Expression of Interest Form Word Document      Expression of Interest Form PDF Document
Butchers' Hall Schedule of Charges 2023-2024  

Butchers' Hall Terms and Conditions