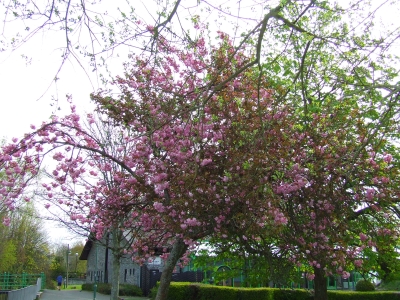 Tavistock Town Council performs regular tree surveys of trees on its land, the Council also maintains records of tree works. Many of the trees in the town are protected either because they fall within the Conservation Area or because they have a Tree Preservation Order (TPO) placed upon them.  
For more information on tree surveys, preservation orders and the tree register please Contact Us.
Although trees are inspected regularly, if you notice any dangerous or damaged trees on council property please contact the Works Department as soon as possible so we can make them safe.
Please visit West Devon Borough Council website Landscape, Trees and Hedges for further advice on trees in conservation areas, tree preservation orders and hedges.
Trees of Interest
There are many trees of note dotted around Tavistock that tell a little about the history of the town.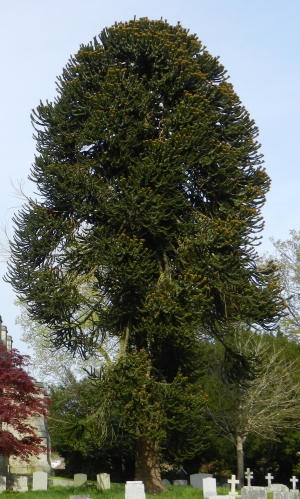 The Honour Oak - During the French wars of the 18th and 19th Century Tavistock was designated a parole-town, meaning that French prisoners of war who qualified were allowed to live and roam practically as free men. However, they had to follow strict rules to avoid being taken to Princetown Jail. One of these rules forbade them from travelling more than 1 mile from the town and the old Honour Oak marked this boundary in 1814. Today the tree is still standing and can be seen along Whitchurch Road.
Monkey Puzzle Trees - There are two large Monkey Puzzle trees in Plymouth Road Cemetery, these trees were planted when the cemetery, given to the people of Tavistock by the 9th Duke of Bedford, was opened in 1882.
The Weeping Beech, Dolvin Road Cemetery.
The Cherry Walk, The Meadows.
There are numerous other ancient and beautiful trees in Dolvin Road & Plymouth Road Cemeteries.